Ecoplus, Beta, Gamma/X and Gamma/XL electromagnetic pumps
SYCLOPE offers a range of electromagnetic pumps for the dosing of chemical products with delivery rates from 0.74 to 80 l/h and counter pressures from 25 to 2 bars.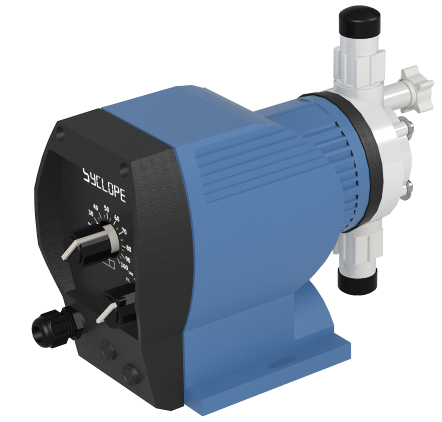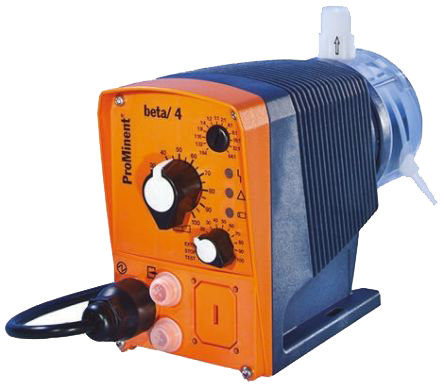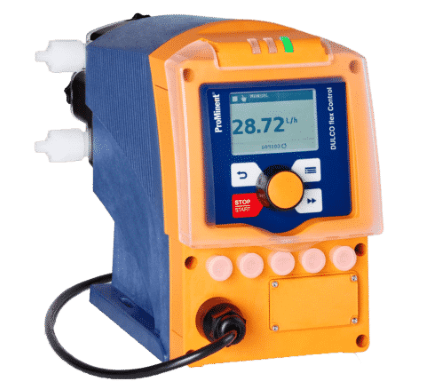 Electromagnetic pump – ECOPLUS
ECOPLUS electromagnetic pumps are used for the dosing of all types of liquid chemicals, even concentrated ones (sodium hypochlorite, hydrochloric acid, sulphuric acid, flocculent…) in the treatment of drinking water and swimming pool water: dosing of chemicals for disinfection and pH correction for example.
Advantages :
Available in 1.1 – 3.9 – 9 – 16.4 and 21.9 l/h and from 16 to 1.5 bar,
Dosing pumps made of PVDF material, PTFE seals,
Wide choice of flow and back pressure,
Easy adjustment by potentiometer: stroke length, pulse frequency…
Level sensor input,
Tank bottom detection (option),
External control by pulse or pause function…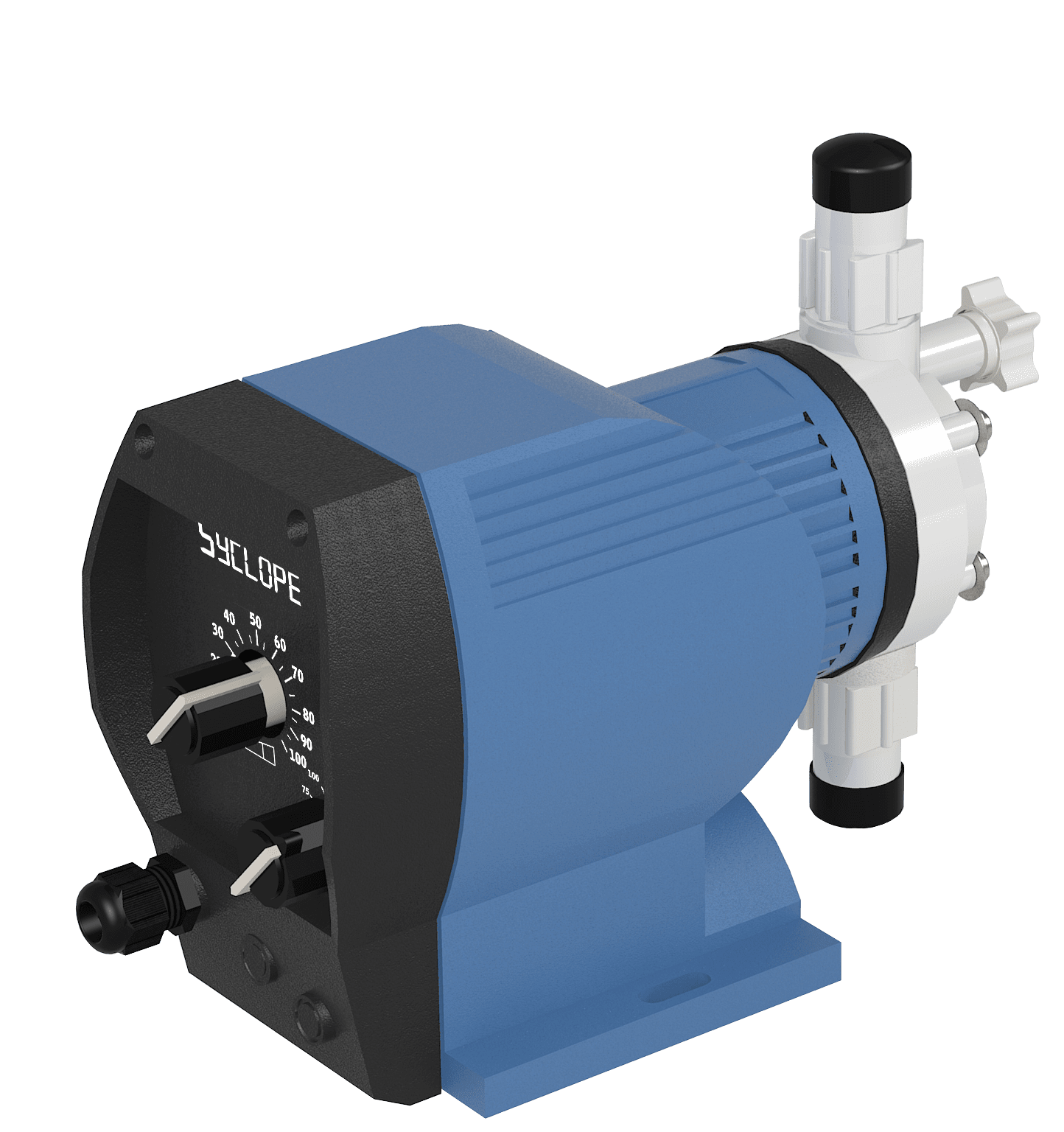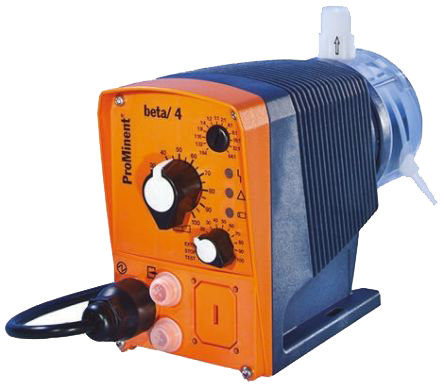 Electromagnetic pump – BETA
BETA pumps ensure precise dosing of chemicals in applications such as public swimming pools, drinking water and industrial processes.
Advantages :
Pumps with a flow range of 0.74 to 32 l/h and 25 to 2 bar,
Energy optimization allowing up to 50% energy savings,
Integrated pulse regulator (divider, pulse multiplier),
Dosing heads adaptable according to the chemicals used,
Very low wear,
Continuous operation,
Level sensor input,
Tank bottom detection (option),
Alarm and pulse return relay (optional) …
Electromagnetic pumps – GAMMA/X and GAMMA/XL
The Gamma/ X and XL pumps are used for dosing all types of liquids. The Gamma/ XL is an electromagnetic diaphragm dosing pump, intelligent, easy to use thanks to its LCD display.
• Flow rate range of :
> 2.3 to 45 l/h and from 25 to 2 bars for the Gamma/X,
> 8 to 80 l/h and from 25 to 2 bars for the Gamma/XL
Features :
Direct adjustment in l/h of the delivery rate,
Defect information: Hydraulic malfunctions or blocked discharge lines,
Measurement indication and pressure display for more safety during commissioning and use,
Schedule programming of dosing operations (7 days),
Control by external command (pulses, contact, 4-20 mA, batch.),
Multiplier, pulse frequency divider,
Level sensor input,
Tank bottom detection (option),
 Alarm and pulse return relay (optional),
4-20 mA output (optional),
Membrane rupture warning (standard visual or optional contact display),
Bluetooth connection for simplified configuration and data access (optional),
Dosing rate setting range 1:40,000…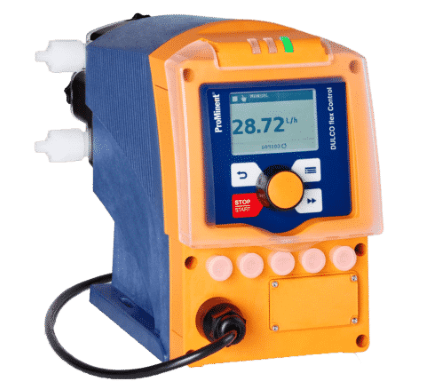 We are here to support you …
Do you have any questions? Need a diagnosis, recommendations? Need a documentation, an estimate ? The SYCLOPE team is at your disposal …