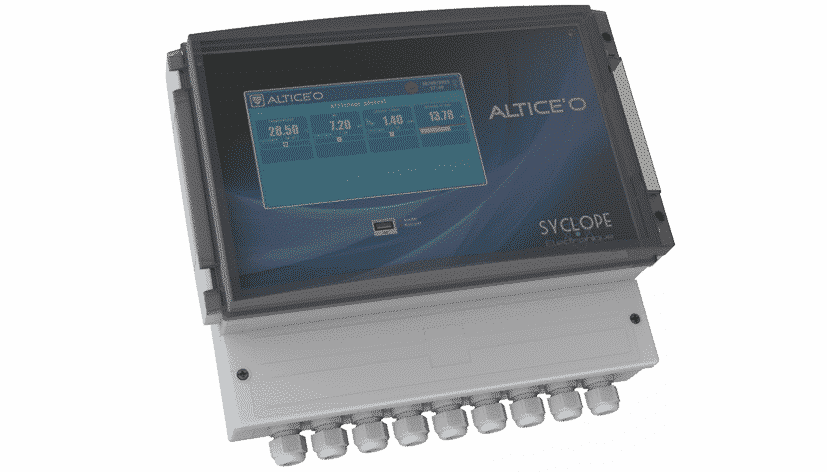 ALTICEO Multiparameter controller
The ALTICEO is a controller, connected for water treatment in public swimming pools. This equipment analyses and regulates many parameters for an optimal water quality.
Measured parameters :
The ALTICEO range can measure up to 8 parameters simultaneously on several basins at the same time. Indeed, the ALTICEO guarantees optimal measurement and regulation of the following parameters. These devices allow to follow the standards and regulations in force for public swimming pools, aquatic centers…

Advantages for your use
This device offers many advantages and is very easy to use:
PRODUCT

SPECIFICATIONS

ALTICEO multi-parameter, multi-basins
Applications

Public and collective swimming pools
Seawater swimming pools, aquariums
Water parks
Special applications
…

Programmable parameters

Temperature, pH, redox (ORP), active chlorine – free – total – combined, free bromine – BCDMH – DBDMH – sea water, ozone, chlorine stabilizer (cyanuric acid), PHMB, turbidity, conductivity, salinity, flow sensor, flowmetry

Inputs

10 analog inputs 4-20 mA
2 digital inputs
2 pulse inputs
8 calculated parameters

Outputs

6 potential-free relay outputs
6 analog outputs

Extensions

2 x 8 relay outputs
2 x 8 analog outputs

Multiple controls

Dosing pump: On/Off / Pulse / 4-20 mA
Chlorine storage
Ozone generator
UV reactor: low and medium pressure
Gaseous: chlorine / carbon dioxide

Communications

Communication protocol: MODBUS RTU (support on RS485)
Large 7" touch screen
Front panel USB port for recording and configuration
Internet connection GSM, Wifi, Ethernet
Integrated Bluetooth

Power supply

90 – 250 V – 50/60 Hz – 30 W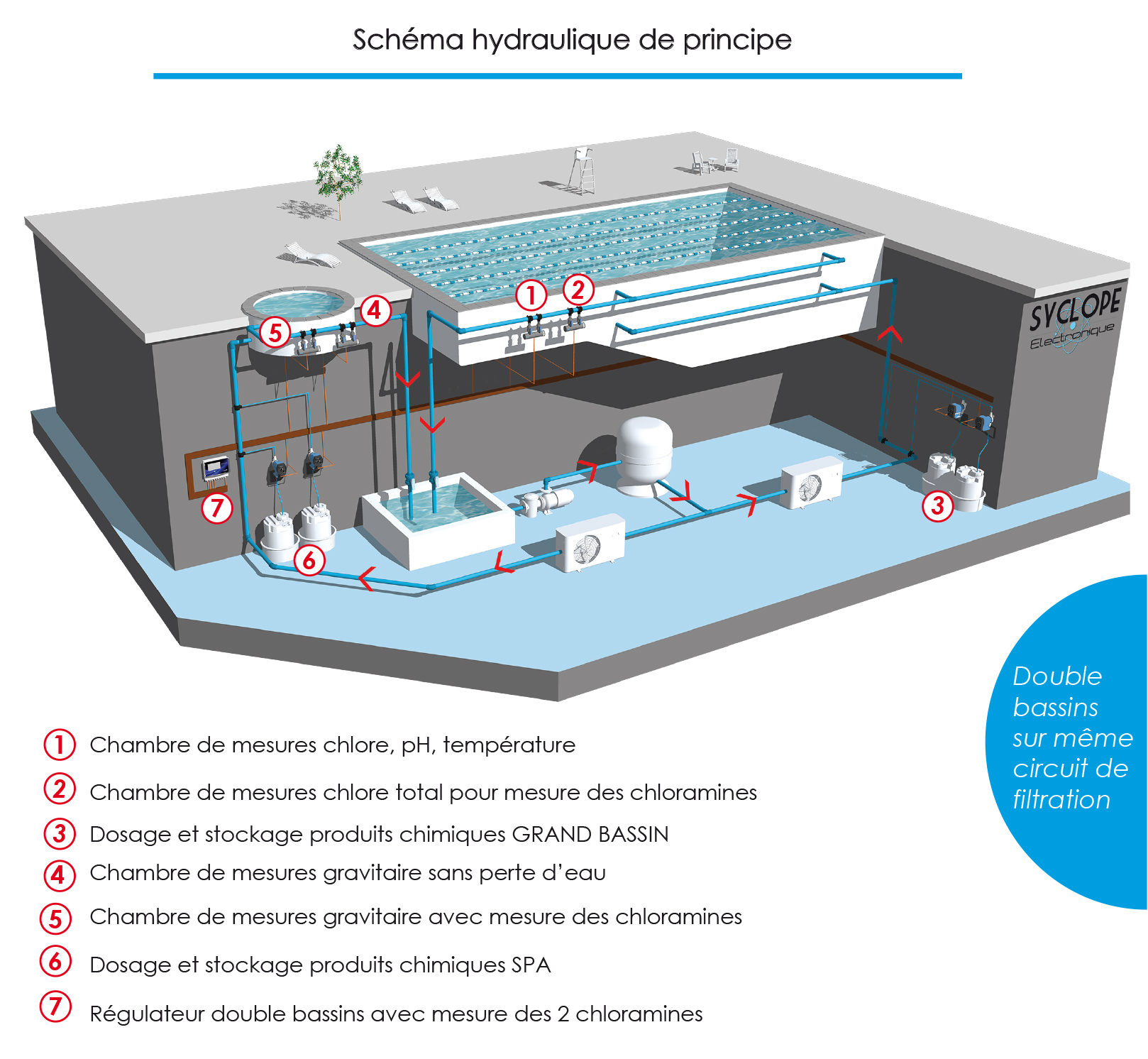 Regulation
Public and collective swimming pools are governed by different water treatment standards to be respected .