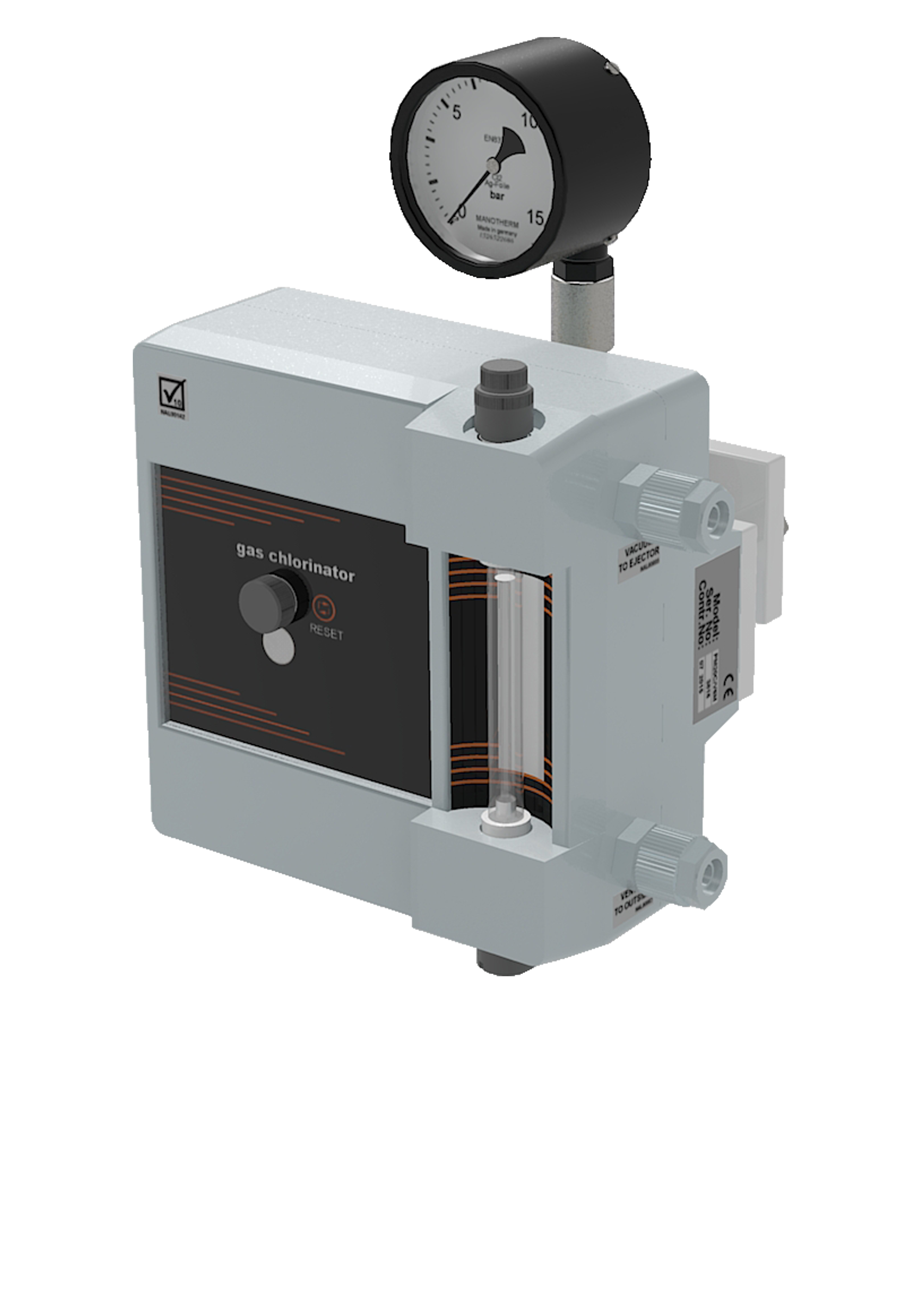 Chlorine gas line for the disinfection of water
For the disinfection of water in public swimming pools, chlorine gas lines guarantee optimal water treatment.
What is it?
Chlorine gas is 100% pure concentrated chlorine. It is packaged in bottles or tanks depending on the quantity. It is used for disinfecting pool water in the same way as liquid or pebbled chlorine.
When should I use it?
This disinfectant will mainly be used on large sites such as municipal swimming pools, aquatic centers…
Indeed, it allows a certain space saving: 1 bottle of chlorine gas containing more than 500 litres of liquid chlorine.
What safety instructions should be respected?
PRODUCT

SPECIFICATIONS

Of gas chlorine lines
Application

Public swimming pools
Water parks

Composition of the material

Pre-regulators
Inverters
Flowmeters
Solenoid valves
Booster pumps
Hydro-ejectors
Leak detector
Security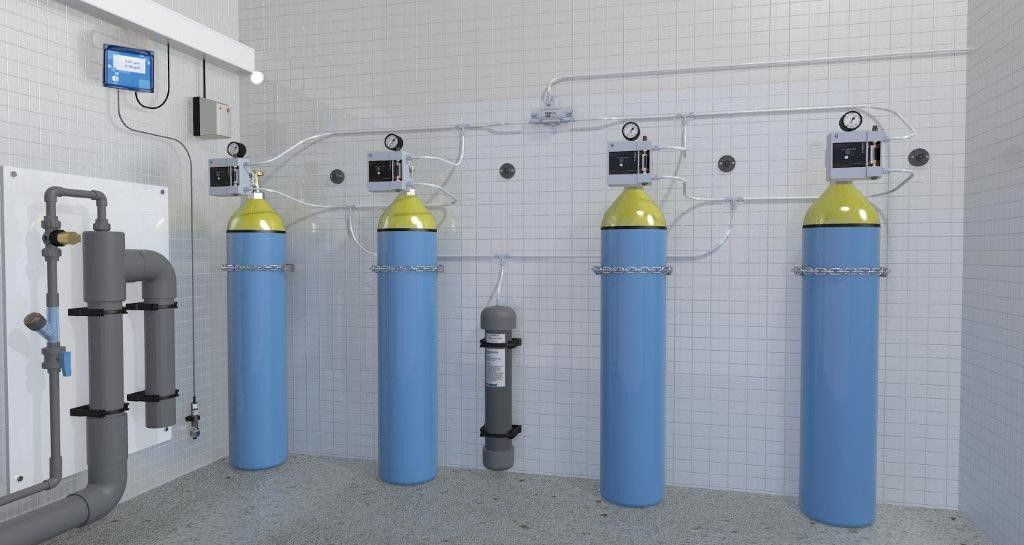 Regulation
Public and collective swimming pools are governed by different water treatment standards to be respected…