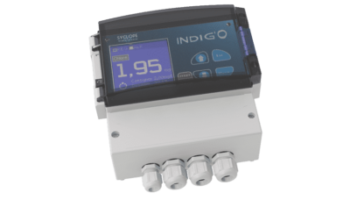 Chlorine or pH controller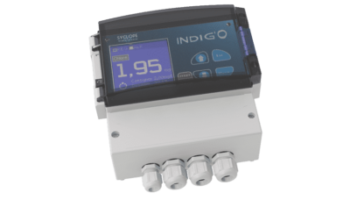 Chlorine or pH controller: single-pool and single-parameter
The INDIG'O is a single-parameter chlorine or pH controller for monitoring pool water quality.
It ensures the regulation and control of pH or chlorine in a simple and intuitive way. It is a very easy device to handle, install and use, which allows you to maintain an optimal water quality in accordance with the regulations in force.
Mounted on a panel, installation is easy.
Measured parameters:
The INDIGO range allows the analysis and control of a parameter.
Temperature
or pH
or Redox (ORP)
or Chlorine
or Bromine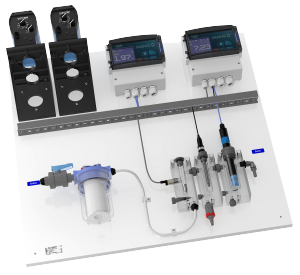 Ask for a quote
The INDIGO is a very easy to use chlorine or ph controller
The PLUS for your use
Applications
Collective swimming pool
Camping
Hotel
Thalassos
Spas
…
Programmable parameters
Temperature
or pH
or Redox (ORP)
or Chlorine
or Bromine
Inputs
1 measuring input 4-20 mA amperometric or potentiometric sensor (pH or ORP)
1 control input for control of regulations
Outputs
1 output 4-20 mA transfer
1 power relay output max 5 A / 240 VAC
1 alarm output on dry contact relay
Features
Proportional control mode
On/Off control mode with hysteresis
Regulation stop mode
Types of alarms
Depending on the low/high threshold
Flow control of the measuring chamber
Communication
Power supply
Public and collective swimming pools are governed by different water treatment standards that must be respected…
Go to the standard
The problem of chloramines in the water of public and collective swimming pools is a recurrent subject…
Chloramines
We are here to help you...
Do you have any questions? Need a diagnosis, recommendations? Need a documentation, an estimate ? The entire SYCLOPE team is at your disposal…