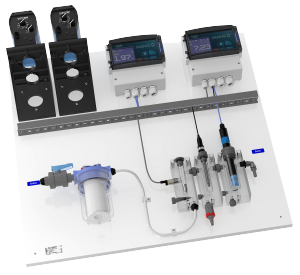 INDIGO: pH or chlorine control
The INDIG'O range of instruments are single-parameter measurement and control units for monitoring the quality of swimming pool water.
They ensure thepH and chlorine control and regulation in a simple and intuitive way.
The advantages and assets of INDIGO :
PRODUCT

SPECIFICATIONS

INDIGO pH or chlorine control
Applications

Collective swimming pool
Camping
Hotel
Thalassos
Spas
…

Measure

Temperature
or pH
or ORP (redox)
or Chlorine
or Bromine

Inputs

1x 4-20 mA input for amperometric sensor or potentiometric for pH or ORP sensor
1x control input for enslavement of regulation

Outputs

1x 4-20 mA transfer output
1x power relay output max 5 A / 240 VAC
1x alarm output on dry contact relay

Features

1x proportional control mode
1x ON/OFF control mode with hysteresis
1x stop control mode

Types of alarm

Depending on low/high threshold
Flow control of cell measurement

Communication
Power supply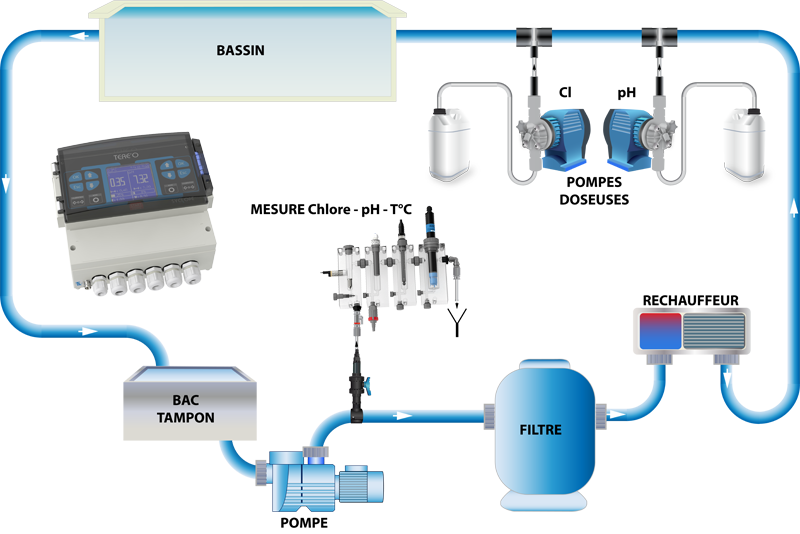 Regulation
Public and collective swimming pools are governed by different water treatment standards to be respected.