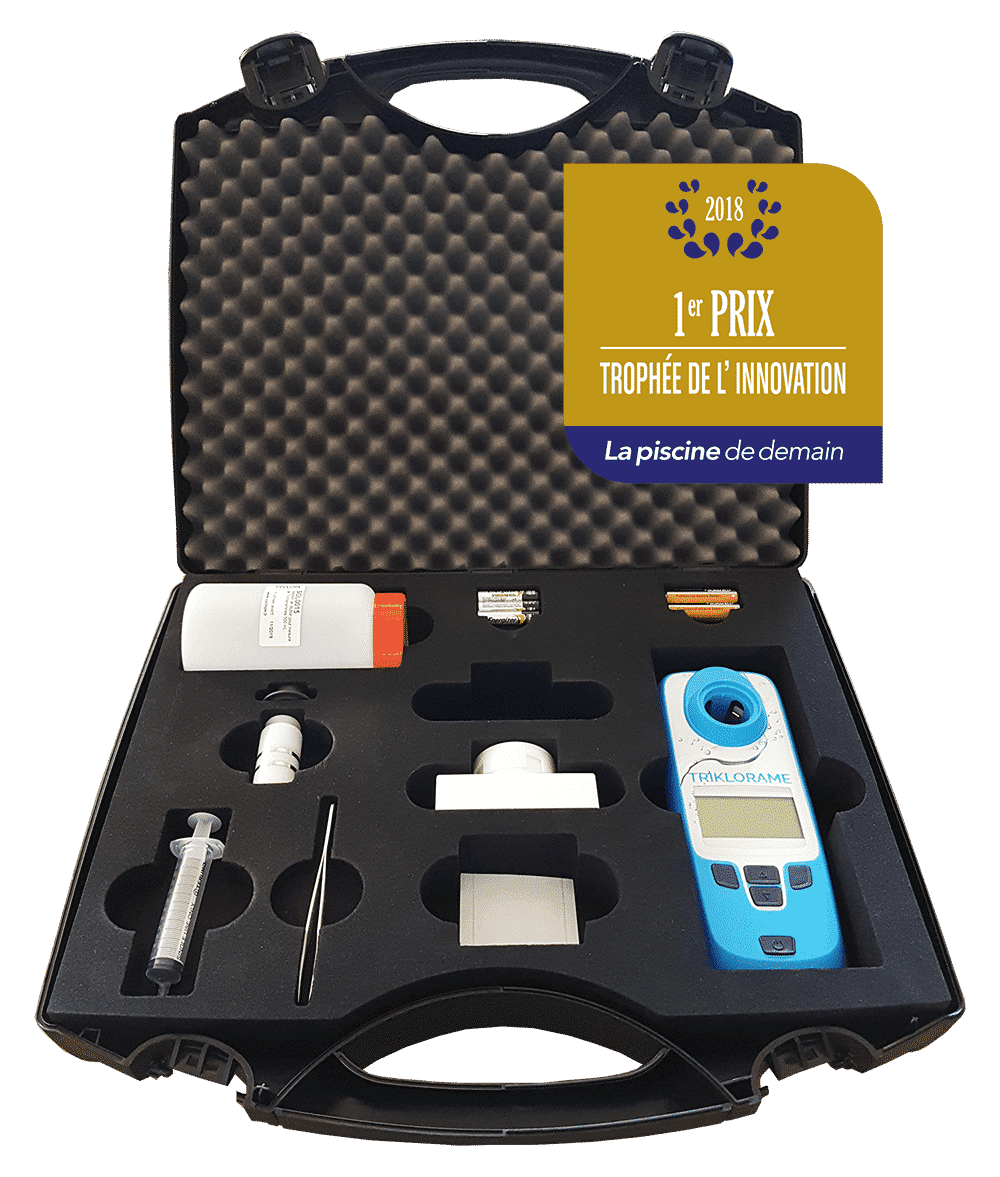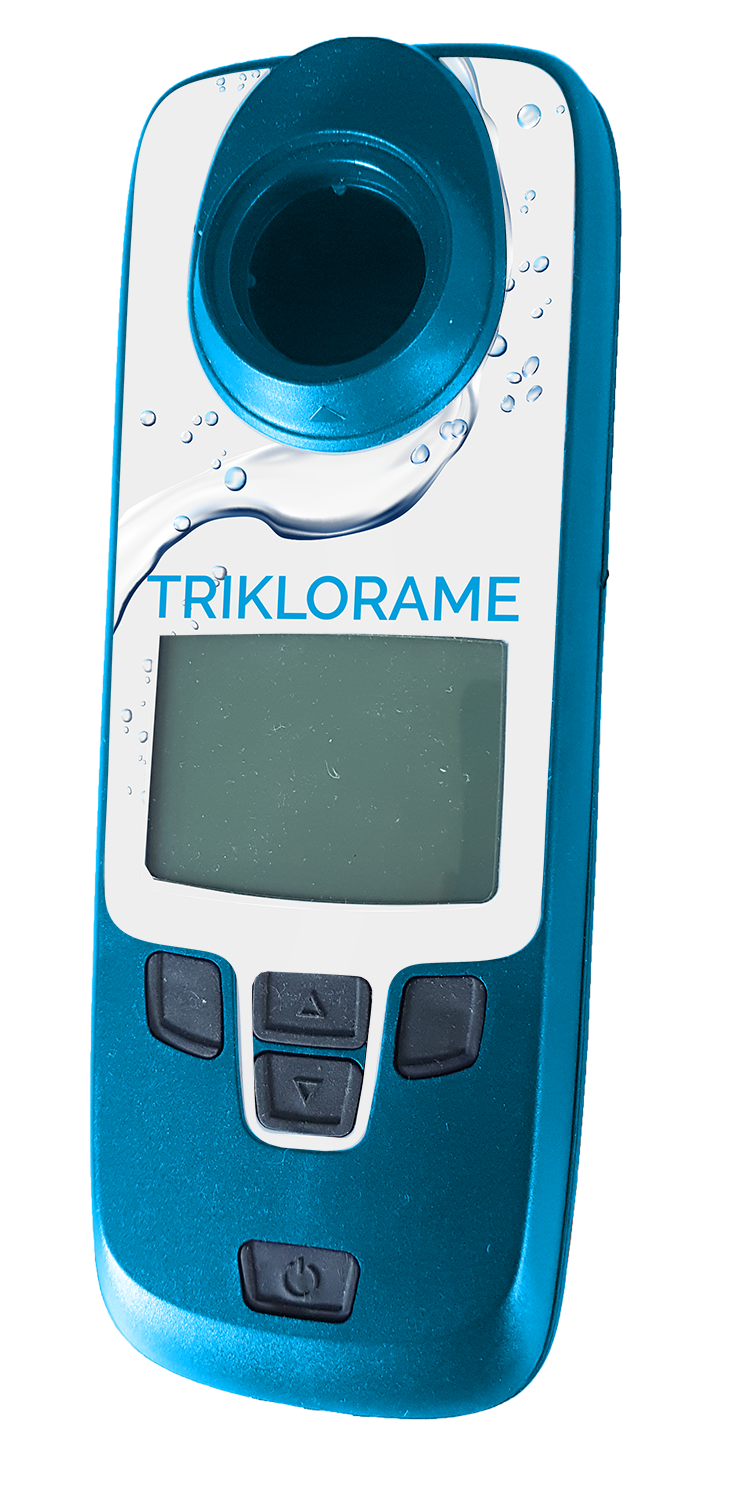 How to measure the level of trichloramine in swimming pool in a clear and precise way?
SYCLOPE Electronique launches a new portable equipment for simplified measurement of trichloramine in swimming pool.
SYCLOPE Electronique, French manufacturer of analysis and regulation equipment for water treatment, has been developing the TRIKLORAME V2 for the measurement of trichloramine in the air for 10 years now, in partnership with the INRS (French National Institute for Research and Safety).
What is trichloramine?
As a reminder, trichloramine in the air is an aerial derivative of chloramines contained in water. It is a very volatile gas that irritates the respiratory tract, eyes and skin. It results from the natural chemical combination of the chlorinated products used for the disinfection of water and the nitrogen pollution brought by the bathers' organic matter (sweat, saliva, urine, bacteria, sun cream …)
A strong smell of chlorine, itchy eyes … swimmers and pool staff may be exposed to trichloramine in the air (also called Nitrogen Chloride) … recognized as an occupational disease in the category "Rhinitis and occupational asthma" (decree 2003-110 of 11/02/2003).
% of MNS suffering from eye irritation when exposed to 0.5 mg/m3 of trichloramine
How to measure the trichloramine level with TRIKLORAME V2?
A new portable tool for a clear reading of trichloramine levels
Being aware of the health importance of the problem, a strong knowledge of the problem of implementing these measures in the field and after many years of collaboration, SYCLOPE Électronique and the INRS decided to optimize the product already on the market and developed a new portable tool for a simple, quick and direct reading of the trichloramine level in the air.
It is for this reason that the ANSES (National Agency for Food, Environmental and Occupational Health Safety) has been recommending for several years that the control of trichloramine in the air with an exposure limit value of 0.3 mg/m³ be integrated into health monitoring.
With this new tool, the user is assured of a measurement quality just as reliable as the previous one, to obtain an exposure rate in a simpler and faster way with a clear and exact indication of the value in mg/m³ of the level of trichloramine in the air.
PRODUCT

SPECIFICATIONS

How to measure trichloramine in the air!
Applications

Public swimming pool: indoor swimming pool, changing rooms, entrance hall, technical rooms
Food industries: cleaning process (CIP-CIP)

In 4 steps, the level of trichloramine in the air is measured:

Air sampling (NO PUMP and NO CHEMICAL REAGENTS) for fixing trichloramine on a tablet
Use of the pellet in a solution for releasing trichloramine particles
Measurement of trichloramine in air using the portable analyzer
Direct reading of the rate in mg/m3
Regulation
Public and collective swimming pools are governed by different water treatment standards to be respected…
Press articles and other information
Winner Trophée Piscine de Demain
Centres Aquatiques Magazine
Information on the INRS website
Information on trichloramine