Electrolyser for public and commercial swimming pools
A complete range of pool chlorinators
SYCLOPE offers a range of pool chlorinators for the production of chlorine in public pools, aquatic centers, hotel pools, campgrounds, and any process with chlorine injection.
Stop handling and storing chemicals
The SYCLOPE range of electrolysers guarantees safety and optimized operating costs. The production of chlorine is carried out on site by salt electrolysis and thus offers considerable advantages:
Several versions adapted to the different pool volumes and technical premises sizes
Increased operator safety: no handling or storage of dangerous chemicals
Easy to use and install: Plug & Play system
Reduced operating costs: salt supply costs less than chlorine
Optimized carbon footprint: fewer products used, fewer deliveries…
3 ranges and different versions available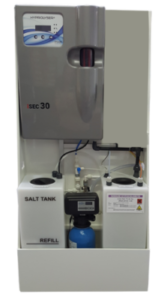 Simple version with control panel, electrolysis cell, salt saturator tank, product tank and softener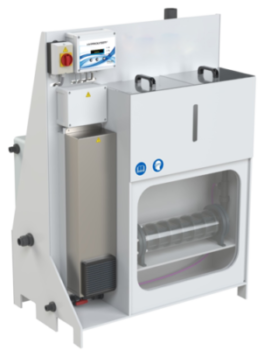 Version 240 – 480 – 960 g/h
Compact M version with water and brine control module, an external 250 L tank or a suction feeder for the connection of dosing pumps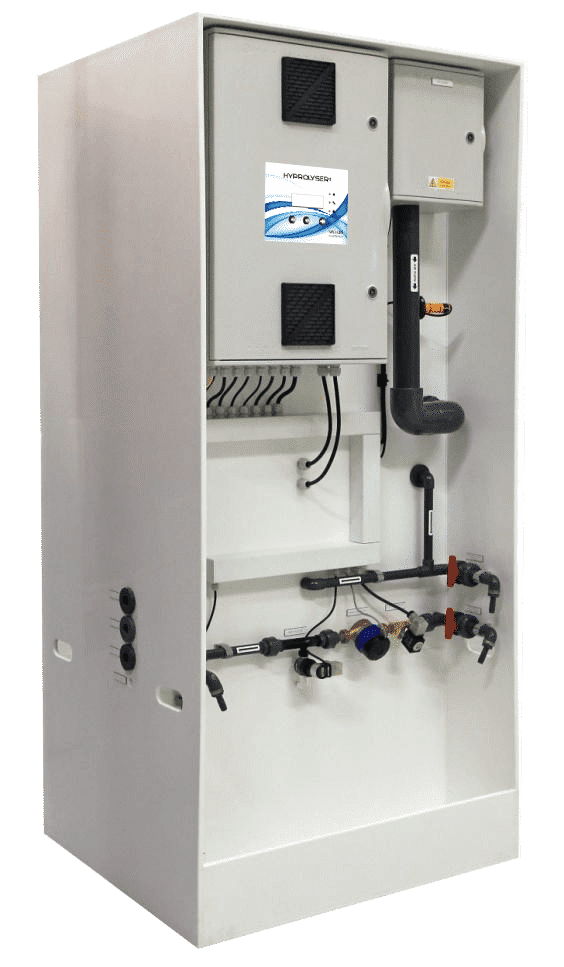 Version 560 – 1100 – 2200 g/h
Version with internal product storage and degassing tank, a self-regenerating double softener. Other models above 2200 g/h are available on request
New COMPACT range: 240 – 480 and 960 g/h
This new range of compact chlorinators has been optimized for productions of 240, 480 and 960 g/h of liquid chlorine. There are 2 versions for a total adaptation to the technical premises.
The advantages of both versions:
Additional chlorine reserve
150 kg of salt storage
Brine injection by gravity (no maintenance required)
Leak detector
Optimized cell for a better efficiency
Product sampling with external outlet connection
Optimized feed ventilation for more safety
Drainage to completely empty the cell and rinse it (e.g.: wintering period)
Suppression of the venturi (stop to the depressions)
Pre-filter mounted
Temperature sensor to secure the production process
PLUS FOR YOUR USE
The salt chlorinator offers many advantages
Regulation for public pools
Public and collective swimming pools are governed by different water treatment standards to be respected…
Access to the standard
We are here to support you …
Do you have any questions? Need a diagnosis, recommendations? Need a documentation, an estimate ? The SYCLOPE team is at your disposal …