23rd colloquium of the Piscine de Demain
Meet us at the 23rd colloquium of the Piscine de Demain in Eysines (33) on Tuesday 8 December 2020.
Change of date! The PDD conference will take place on Tuesday, December 8, 2020.
The Colloquiums of Piscine de Demain
The Piscine de Demain symposiums bring together local authorities, project managers and professionals from the world of public swimming pools. These meetings offer everyone the opportunity to discuss pool construction or rehabilitation projects and to learn about the latest market news.
The professionals are at the disposal of each visitor to answer their problems.
This year, the 23rd PDD conference will be held in Eysines in two parts:
During the morning, the professionals will be able to intervene and present "public swimming pool" solutions,
Then in the afternoon, a visit will be organized to the PINSAN swimming pool, an aquatic center co-constructed by the Cities of Eysines and Haillan.
For more information on how to register, you can go directly to the website of the Piscine de Demain.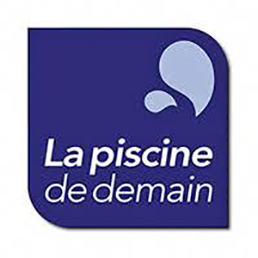 Equipment for optimal water quality in public swimming pools
For public and collective pools, the ALTICEO, ODITouch and TEREO Touch ranges analyze and regulate the water quality of one or several pools.  
For smaller pools or spas, the INDIG'O range ensures optimal control of pool water by measuring and regulating chlorine or pH.
Trichloramine and public pools
Awarded at the 4th PDD Innovation Trophy, this tool allows direct measurement of the trichloramine level in the air. This rate is expressed in mg/m3.
In this way, you can guarantee teams and users a healthy air quality.
You wish to obtain more information :