Why choose the Hydro Touch range?
1- Because it's Reliable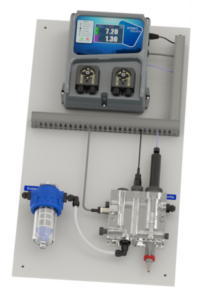 HYDRO'Touch: the guarantee of an optimal water quality. Recognized reliability based on technologies used for public pools
The HYDRO Touch range fully meets the needs of professionals and end-users who wish to control the physico-chemical parameters of water, such as pH, chlorine, redox… in a simple and efficient way. Its large touch screen offers a complete visualization of the control and water quality information at a glance, as well as an intuitive handling.
Automatic water treatment for optimal water quality and peace of mind…
STOP over-chlorination and incorrectly managed pH!
Expert control of pool water quality

Reliable and efficient measuring probes and pumps

Different peristaltic pump flow rates

from 0.4 to 2.4 l/h for better adaptation to all pool volumes

Increased safety

thanks to overdose alarms and dosing stop when alarm is exceeded
Adjustable dosing time

Automatic pause of dosing

on tank bottom defect or filtration stop

100% compatible with new chemical concentrations

Remote control of the pool via Smartphone
More information about HYDRO'Touch
Amperometric probe for pH chlorine and pH chlorine tap panels (special electrolyser)
Simple calibration
Low maintenance and very little maintenance: self-cleaning probe
Direct reading of free chlorine in mg/l equivalent to DPD1
Adaptable to all types of chlorine
Adapted to all salt chlorinators on the market
Developed and manufactured in France
More information
2- Because it's easy to use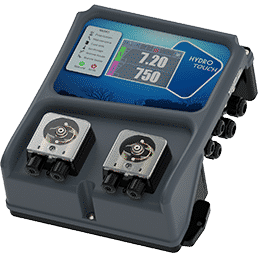 HYDRO'Touch : No more hours spent in front of the device… Easy to use !
Professional and easy-to-use device with a large, intuitive and simple touch screen that allows you to quickly see all the controller's indications

Panel-mounted range

: Plug & Play system for easy installation and use

Efficient and available technical assistance

: we are committed to being there for you, to accompany you before, during and after your projects…
La gamme HYDRO Touch répond entièrement aux besoins des professionnels et utilisateurs finaux qui souhaitent contrôler les paramètres physico-chimiques de l'eau, comme le pH chlore, le redox… de façon simple et efficace. Son grand écran tactile offre une visualisation complète et en un seul coup d'œil, des informations de contrôle et de qualité d'eau ainsi qu'une prise en main intuitive.
Un traitement automatique de l'eau pour une qualité d'eau optimale et une tranquillité d'esprit…
Analysis, control, automatic dosage and new pH Chlorine:
pH

only

ORP

only

pH & ORP

(2 parameters simultaneously)

pH Chlorine

with direct measurement of free chlorine equivalent to DPD1
pH Chlorine/plug for pH control and chlorinator management

pH+ & pH-

(positive and negative pH correction)

ORP socket

(measurement of an oxidant with a 240 VAC, 2A power supply output for direct control of a control device: dosing pump, solenoid valve, electrolyser, etc.)

pH & ORP plug

Tempo

(active oxygen)

pH & Tempo
3- Because it's French
100% French development and manufacturing!
All our ranges of regulators are created and produced in France, in our factory of Sauvagnon in the heart of Béarn.
For more than 30 years, we have been putting our know-how and expertise at your service through our HYDRO Touch range dedicated to private pools.
More information about HYDRO Touch
Ask for a quote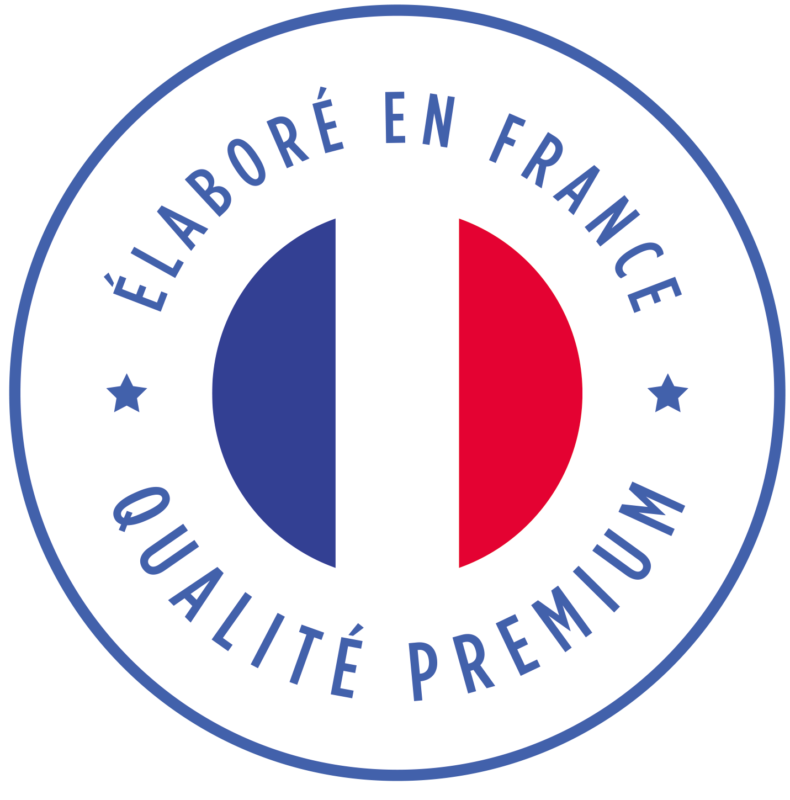 We are here to support you …
Do you have any questions? Need a diagnosis, recommendations? Need a documentation, an estimate ? The SYCLOPE team is at your disposal …