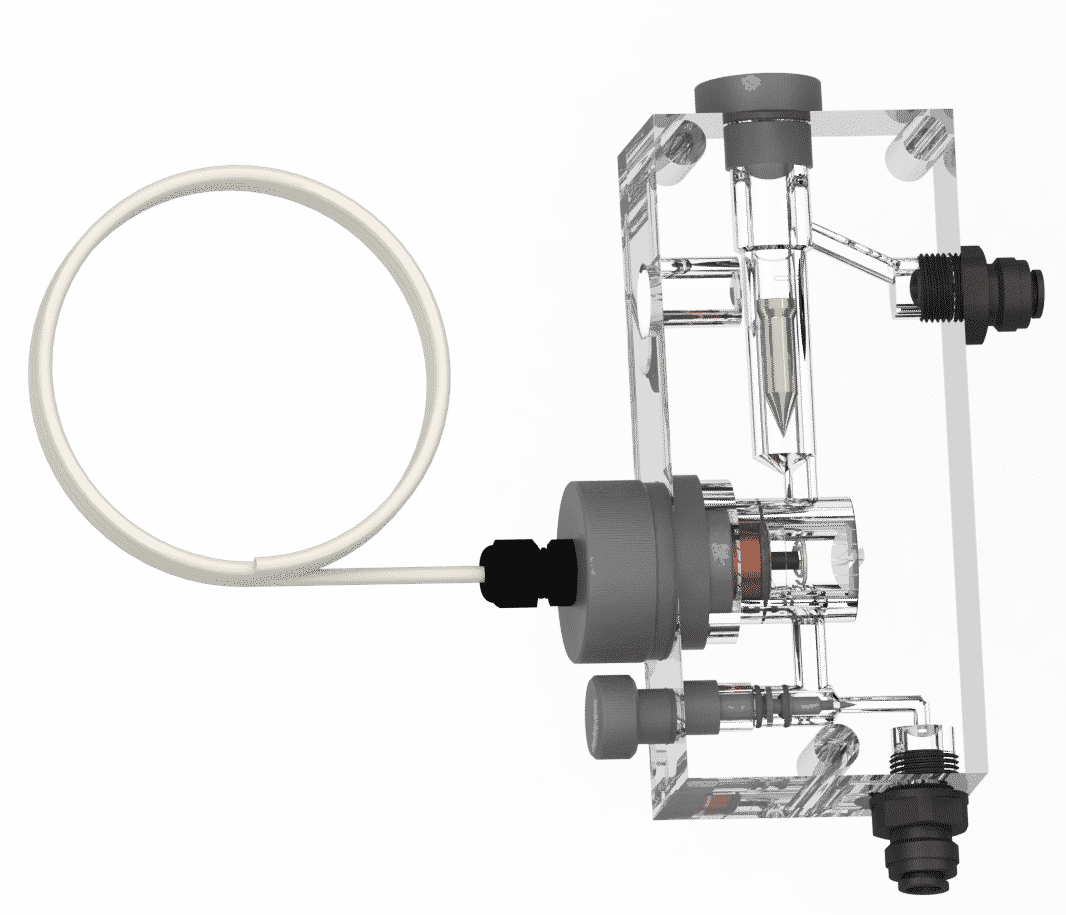 For the measurement of chlorine or bromine
The Cu/Pt measuring cells have been specially developed for clear and precise analysis of chlorine or bromine. The copper/platinum probe guarantees reliable measurement.
The modular, transparent measuring cell can be connected to a sample tube after the recirculation pump and before the filter with drain discharge.
Other versions are available for measuring chlorine or bromine + pH + temperature.
PRODUCT

SPECIFICATIONS

Copper/Platinum
Application

Seawater pool
Thalassos
Thermal waters
…
Regulation
Public and collective swimming pools are governed by different water treatment standards to be respected .