TRIKLO'Live : continuous measurement of trichloramine in the air!
TRIKLO'Live, has been specially created and developed in collaboration with the INRS to continuously measure trichloramine in the air of public and commercial swimming pools.
More information about TRIKLO'Live
Reminder on the definition of trichloramine
Trichloramine is a highly volatile gas that irritates the respiratory tract, eyes and skin, and is recognized as an occupational disease in the "rhinitis and asthma" category (decree 2003-110 of 11/02/2003).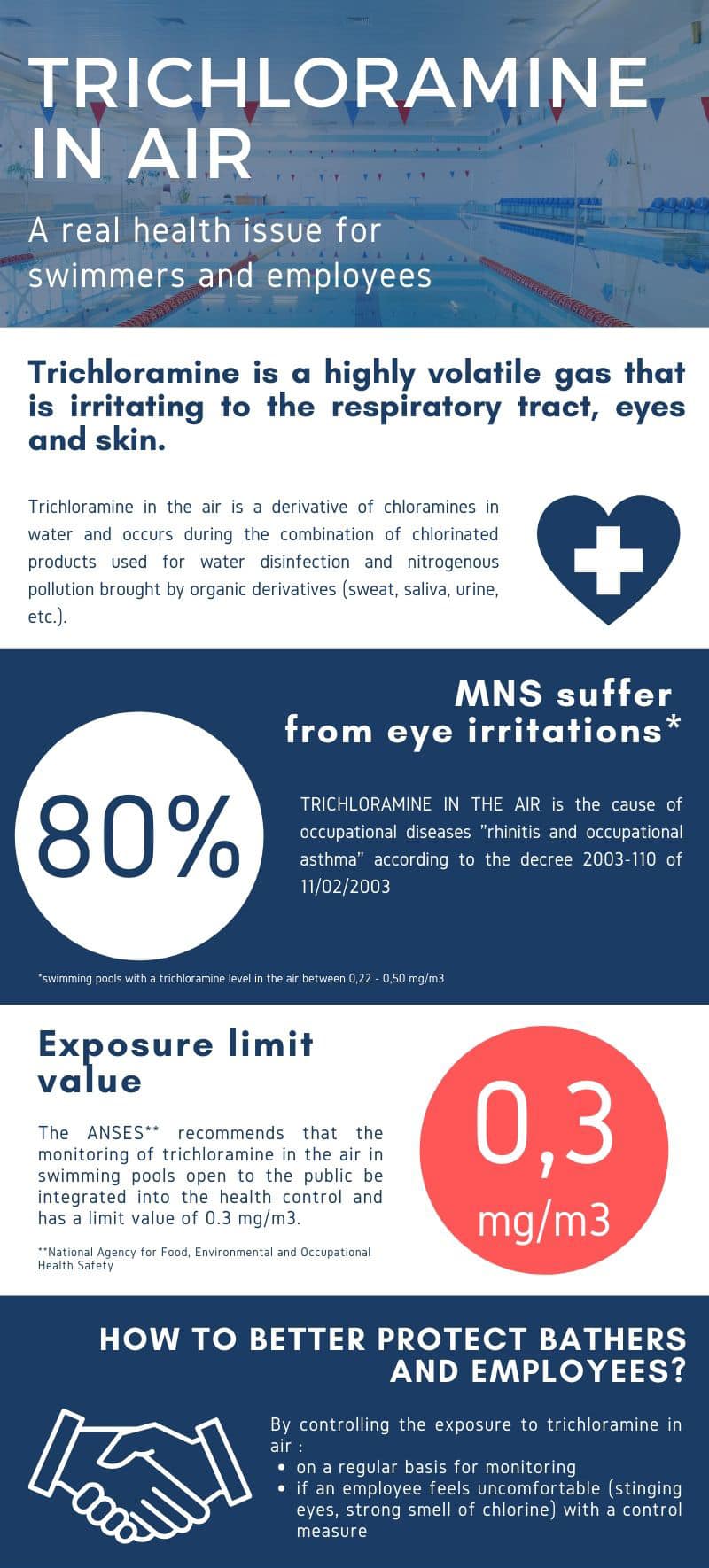 TRIKLO'Live : new solution for continuous measurement of trichloramine
Continuous measurement
Fixed or transportable measuring point
Increased safety for bathers, employees, and health professionals thanks to a clear and precise measurement of the trichloramine level
French manufacturing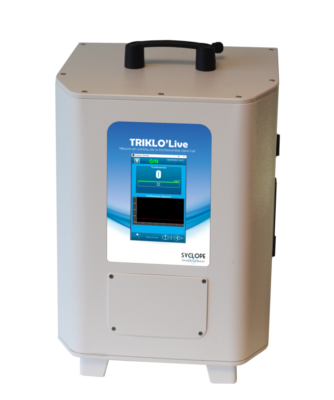 We are here to support you …
Do you have any questions? Need a diagnosis, recommendations? Need a documentation, an estimate ? The SYCLOPE team is at your disposal …