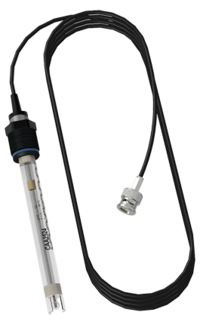 Pool Redox Probe
Which Redox (ORP) probe for pool water analysis?
SYCLOPE offers different pool redox probes for water analysis in public or private swimming pools.
What is a Redox (ORP) measurement:
Redox or ORP represents the capacity of the water to oxidize organic matter.
It is expressed in mV
In swimming pools, the water is considered to be disinfected and disinfected with redox between 650 and 750 mV.
Strictly speaking, it does not make it possible to quantify a chlorine concentration. It measures all oxidizing products in the water without any selectivity.
It is also highly dependent on water quality, pH, temperature and stabilizer.
What are the advantages of these Pool Redox probes?
The PLUS for your use
Wintering & Return to service
To help you during the wintering and the restarting of your probes, you can download the following infographics…
Redox probe (ORP) – PUBLIC SWIMMING POOL
Applications
Collective swimming pools
Similar water quality
Measure
References
Connection
Measuring range
Storage temperature
Material
Translucent lead-free glass (RoHs)
Dimensions
Length 120 mm
Diameter 123mm +/-0.5mm
ORP probes – PRIVATE SWIMMING POOL
Applications
Measure
References
CAA1522 andt 1523 : 2m of cable
CAA2521 and 2522 : 6m of cable
Connection
PG13,5
Type BNC with protection
Maximum pressure
Measuring range
Storage temperature
Material
Translucent lead-free glass (RoHs)
Electrode material
Pointe Or : CAA1523 and 2521
Platinum tip: CAA1522 and 2522
Dimensions
Length 120 mm
Diameter 12mm +/-0,5mm