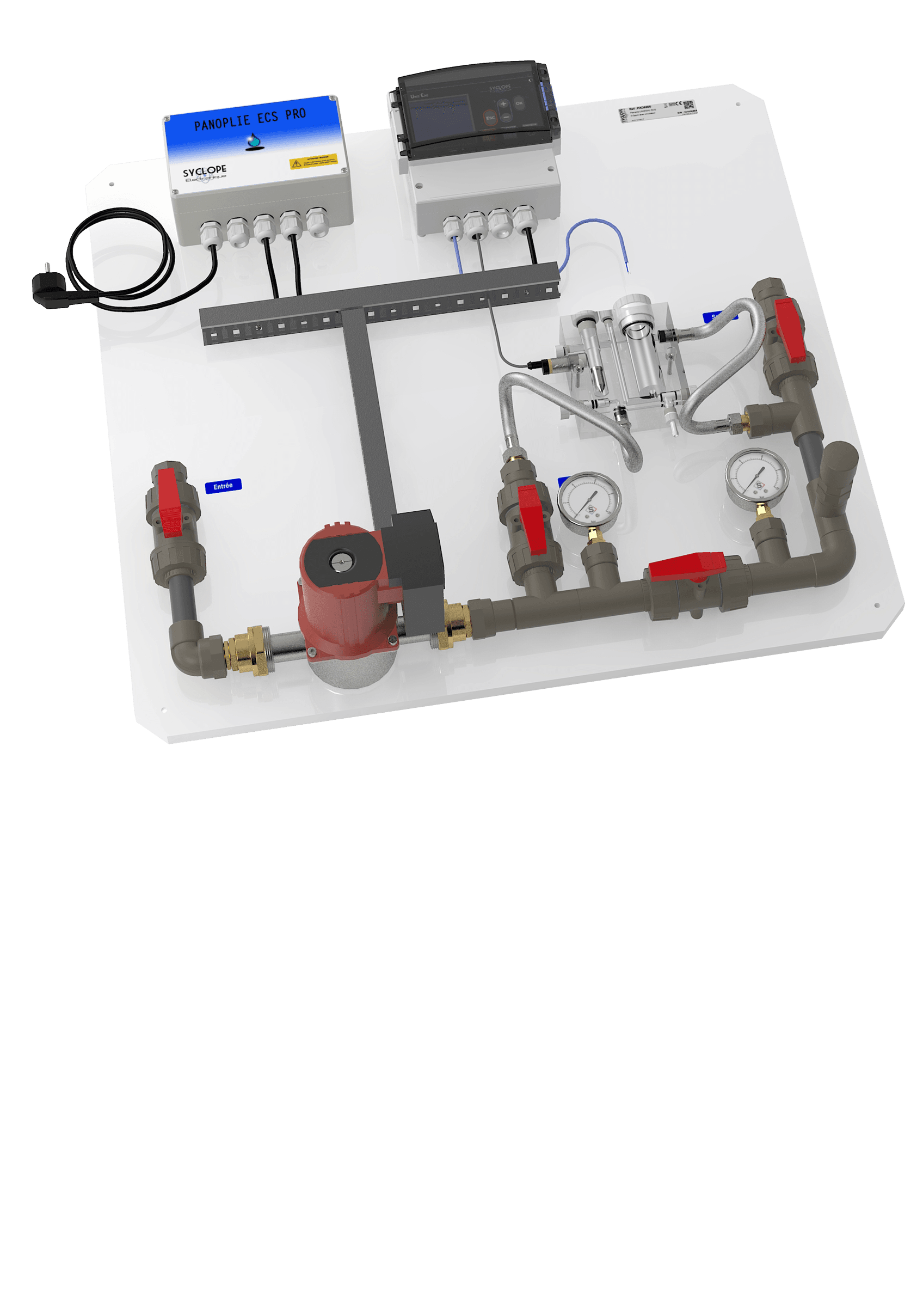 Measurement of chlorine concentration in sanitary hot water
ECS PRO Panel is specially designed for measuring the concentration of chlorine in sanitary hot water. Equipped with an amperometric measurement system ensuring an optimal measuration WITHOUT WATER LOSS.
This equipment is the unique system without water loss with a direct reading of chlorine concentration in mg/l.
Advantages:
System WITHOUT WATER LOSS
Water savings from 100 to 200 l/h
Dosing security by controlling flow rate in the cells measurement and in case of stopping of loopback circulators
Complete set, pre-assembled and pre-wired for quick and easy installation
Measure
Specific features

Amperometric sensor without membrane
Pressure resistance 7 bars
High temperature 70°C
Solution without water loss
Direct fixing on tubing