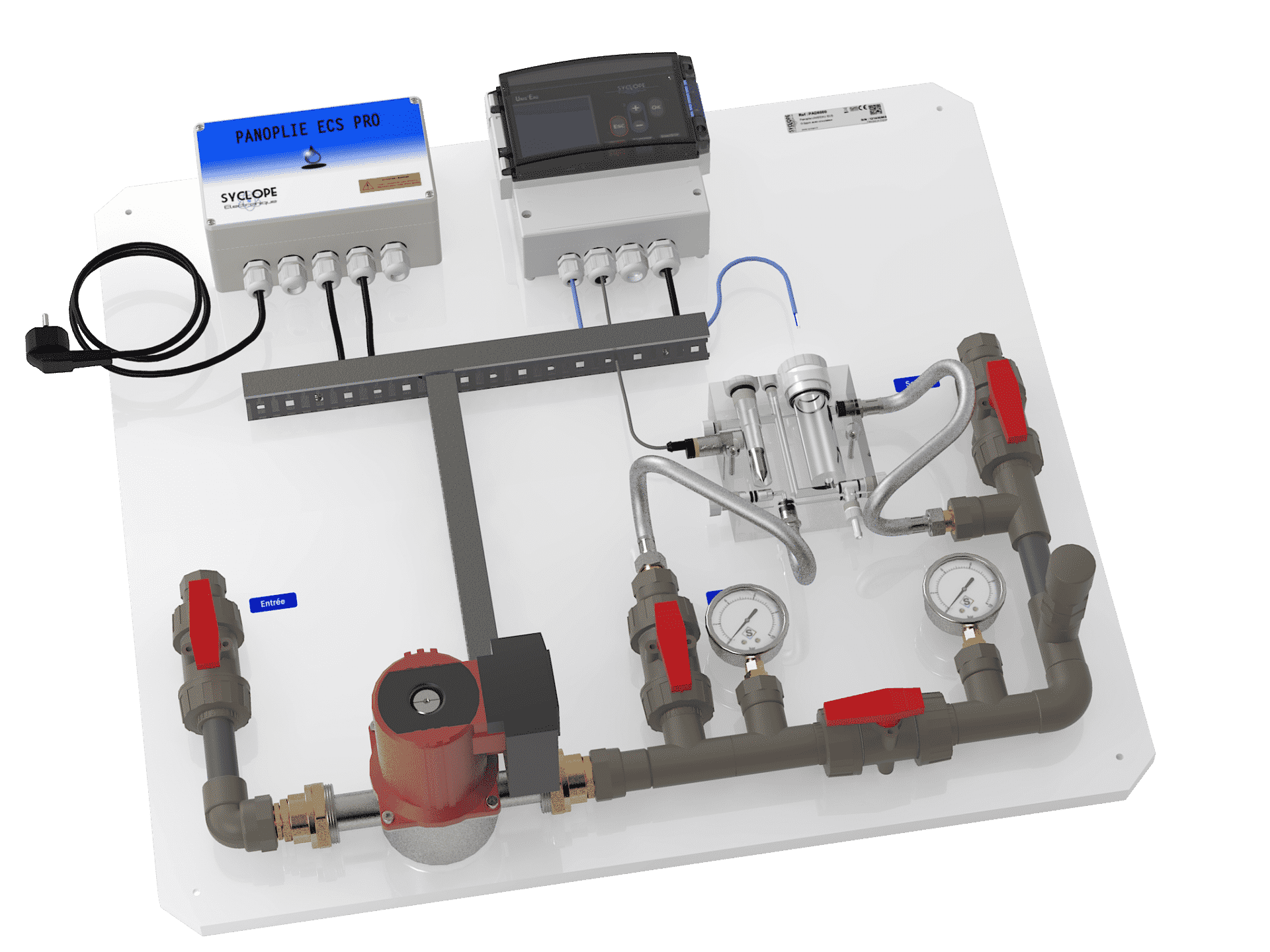 Domestic hot water treatment
The PANOPLIE ECS PRO has been specially designed to measure the concentration of chlorine in domestic hot water systems. It is equipped with an amperometric measuring system that guarantees optimum accuracy of measurement WITHOUT WATER LOSS.
This equipment is the only system without water loss allowing an amperometric chlorine measurement with a direct reading of the chlorine concentration in mg/l.
It can also be used to fight against legionella problems in domestic hot water.
Advantages and benefits of the solution :
PRODUCT

SPECIFICATIONS

sanitary hot water treatment
Applications

Sanitary hot water systems

Measured parameter
Special features

Membraneless amperometric probe
Pressure resistance 7 bar
High temperature 70°C
Solution without water loss
Direct attachment to the network