ODITouch: chlorine and ph public pool controller!
With the ODITouch, SYCLOPE offers a new, efficient and functional chlorine and pH measurement device for public pool water treatment. The ODITouch, a new pool controller, allows single and multi-parameter analysis.
More information about ODITouch
What does the ODITouch enable?
Single-pool automatic analysis, control and dosing:
The ODITouch makes it possible to control and manage several different parameters in a single pool,
The device is very simple and easy to use thanks to its touch screen that gives a global overview of water parameters, alarms……
In addition, it calculates the chloramines in the water and gives a clear indication of the rate,
Then, to facilitate its installation, the ODITouch is available on a pre-mounted and pre-wired panel,
Finally, it is equipped as standard with Wifi communication for remote monitoring.
Ask for a quote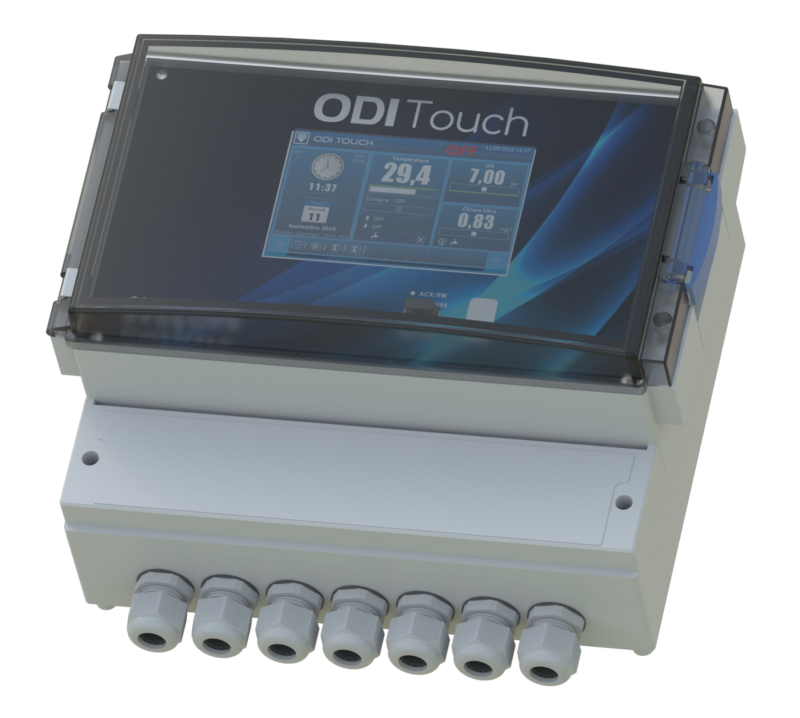 Reminder of the SYCLOPE SWIMMING POOLS range
For more than 30 years SYCLOPE has been developing and manufacturing analysis and regulation devices for water treatment. Its range dedicated to swimming pools enables to meet the different expectations of operators and users. A diverse and complete range for everyone's needs.
Public and Olympic pools and aquatic centers
Commercial swimming pools: hotels, campsites, spas...
We are here to support you …
Do you have any questions? Need a diagnosis, recommendations? Need a documentation, an estimate ? The SYCLOPE team is at your disposal …