How to measure the water temperature?
For the measurement of the temperature in water, SYCLOPE offers 2 ranges of temperature sensor:
PVC temperature sensor
These silicon sensor probes are used for difficult and aggressive liquid environments.
Temperature sensor GLASS
The glass body of these probes increases the analytical reactivity in water. Thanks to their BNC connector, the connection to the analysis devices is quick and easy.
DOWNLOAD
Winterization and restarting
To help you when winterizing and restarting your probes, you can download the following infographics:
PLUS FOR YOUR USE
What are the advantages of these temperature sensors?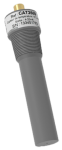 We are here to support you …
Do you have any questions? Need a diagnosis, recommendations? Need a documentation, an estimate ? The SYCLOPE team is at your disposal …