A range of analysis cell housing for swimming pools and other applications
The transparent PMMA measuring cells are used for a better vision of the water circulation. Adaptable in monobloc or modular version, these analysis cells can receive from one to several probes and measurement sensors: temperature, pH, chlorine, ozone, bromine… The pool analysis chamber is mainly proposed in modular version. Each cell can be adapted according to its use and application.
Our technical and commercial departments are there to advise you on the equipment to be used.
Possible measures :

Free or total chlorine by membrane amperometric probe and compatible with the stabilizer,
Active chlorine by membrane amperometric probe,
pH,
Temperature,
Redox (oxidability).
PLUS FOR YOUR USE
Advantages of the PMMA transparent process water and pool analysis cell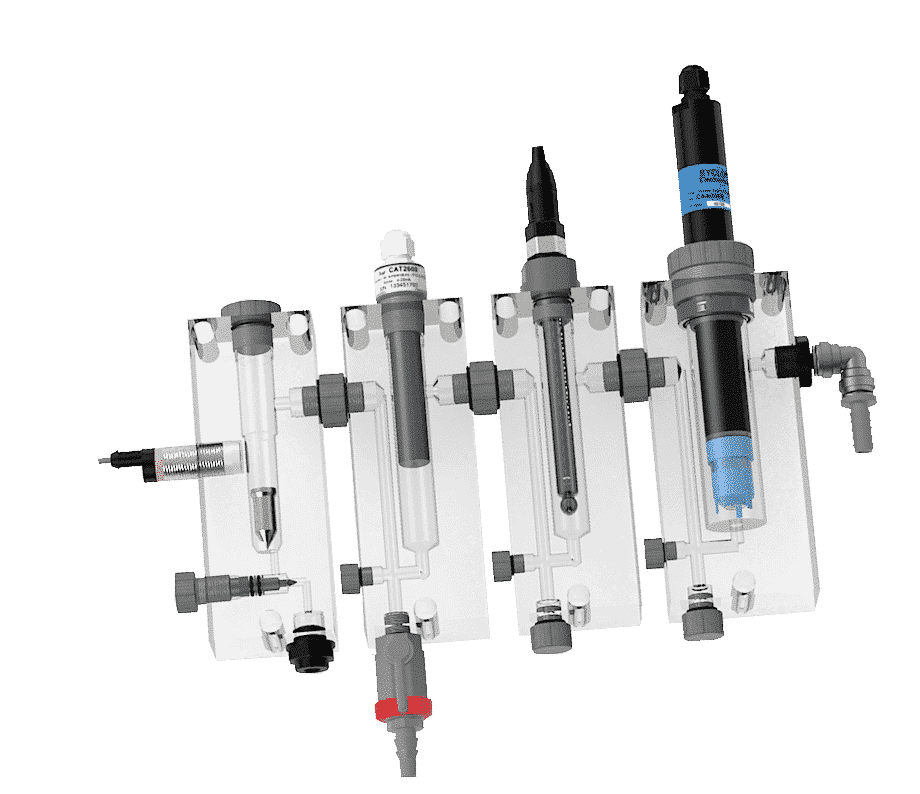 Recreational waters
Drinking water
Process water
Association of additional modules as required
Cost-effective solution
1 single sample for all measurements
Adaptation of the connections according to the application
1 flow block
and/or PG13.5 sensors: pH, ORP, ORP…
Adapter 1/2 ": temperature…
And/or amperometric or other sensors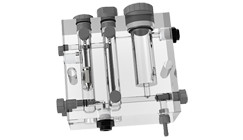 Industries
Drinking Water
Sanitary Hot Water
Single or multi-parameter cell housing
Robust and compact
Pressure resistance (max. 8 bar)
Temperature resistance (max. 70°C)
Installation distance of 1000 m possible between controller and measuring cell
1 flow block
And/or PG13.5 sensors: pH, ORP, ORP…
Adapter 1/2 ": temperature…
And/Or amperometric or other sensors
Public and collective swimming pools are governed by different water treatment standards to be respected…
Go to the standard
We are here to support you …
Do you have any questions? Need a diagnosis, recommendations? Need a documentation, an estimate ? The SYCLOPE team is at your disposal …