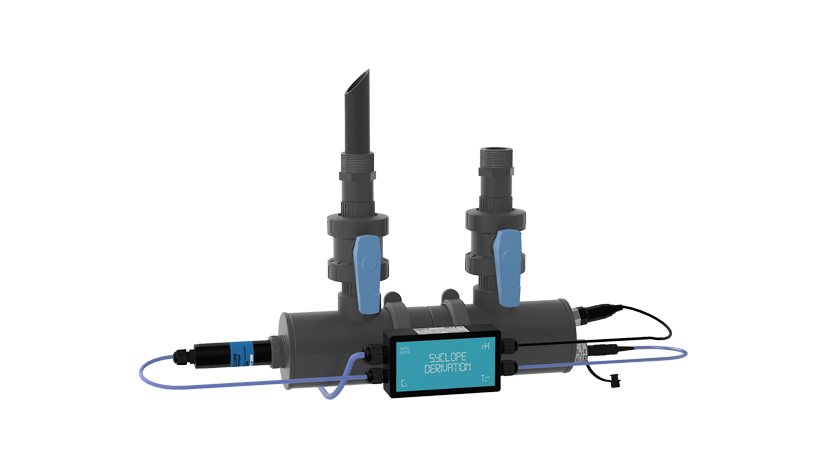 Piping cell for an analysis without water loss
SYCLOPE's piping cell housing allow an analysis on gravity return without loss of water. These measurement cells, specially created for swimming pool applications, have been registered and patented by SYCLOPE Electronique. The water intake is made at the level of the overflow channels.
Advantages of pipe measuring cells :
PRODUCT

SPECIFICATIONS

for a pool under control!
Applications
Piping cell housing

WITHOUT WATER LOSS
No pressure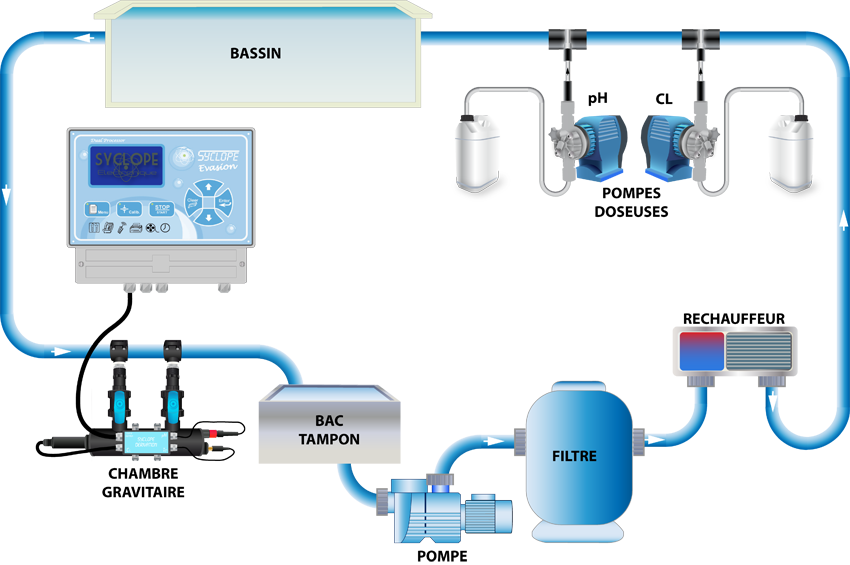 Regulation
Public and collective swimming pools are governed by different water treatment standards to be respected…